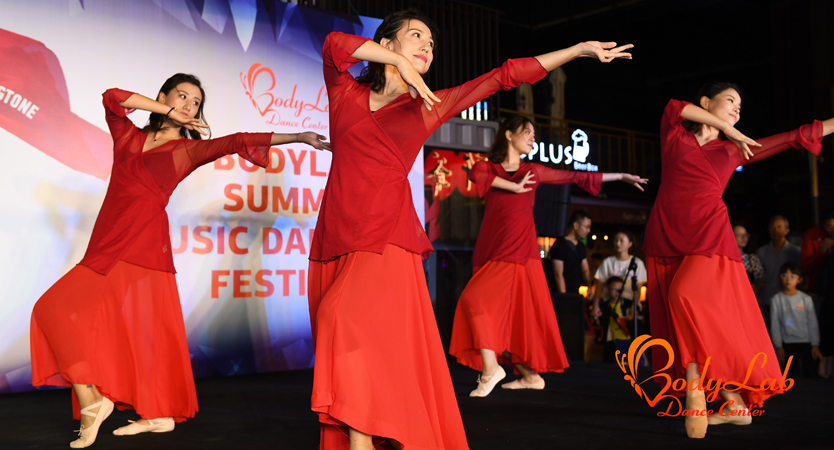 Chinese Dance
This dance class lasts for 60 minutes and is suitable for all people who love dancing.
Teacher : Terence
This class focus is on breath-movement synchronization with rich sense of rhythm and style. The unique Oriental aesthetic feeling of Chinese Dance is intoxicating.
It inherited the essence of Chinese civilization because of its gracefully slender figure.
Let's enjoy this Chinese style dance to express a different aesthetic feeling.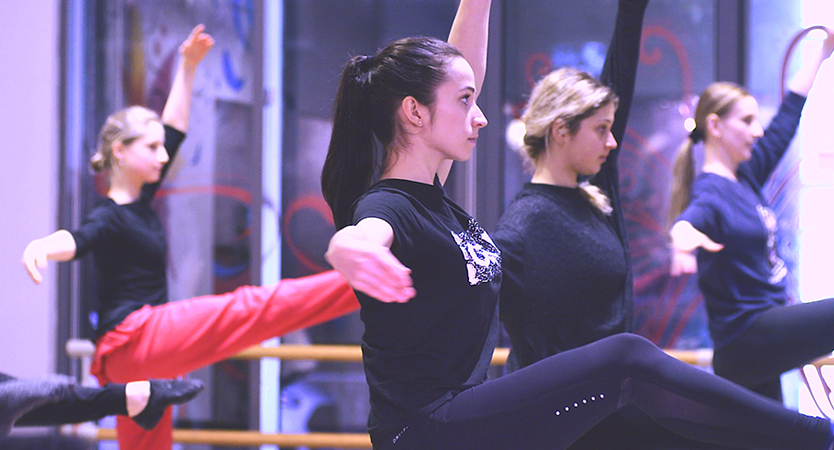 Performance Class (Contemporary)
This class is suitable for intermediate and advanced students; the duration is 60 minutes.
Teacher : Adam
Contemporary dance is a dance performance genre that developed during the mid twentieth century and has since grown to become one of the dominant genres for formally trained dancers throughout the world, with particularly strong popularity in the U.S. and Europe. Because of its technical similarities, it is often perceived to be closely related to modern dance, ballet and other classical concert dance styles.
In terms of the focus of its technique, contemporary dance tends to combine the strong and controlled legwork of ballet with modern dance's stress on the torso, and also employs contract-release, floor work, fall and recovery, and improvisation characteristic of modern dance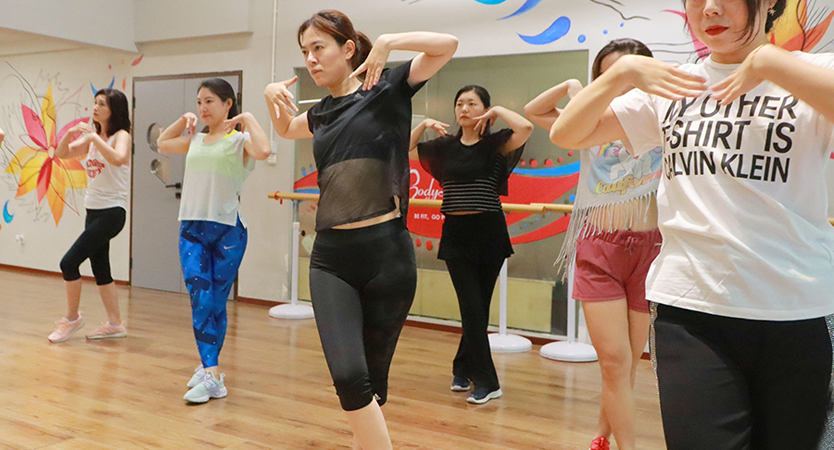 Jazz
There are several types of this kind of dance: Jazz, Korean Jazz, Jazz Funk, K pop Suitable for all ages of students with 60 minutes duration per class.
Teacher : KOS, Dina, Jane
Suitable for practitioners, beginners, dance lovers and the duration is 60 minutes per class.
Jazz classes are some of the most enduringly popular dance lessons around.
They are absolutely superb for toning the whole body. They are a hard workout, but are also incredibly rewarding. And they are huge fun. If you have never danced in your life before, want to get a real taste of the dance world and pick up some moves along the way, you can't get a better start than a Jazz dance lesson.